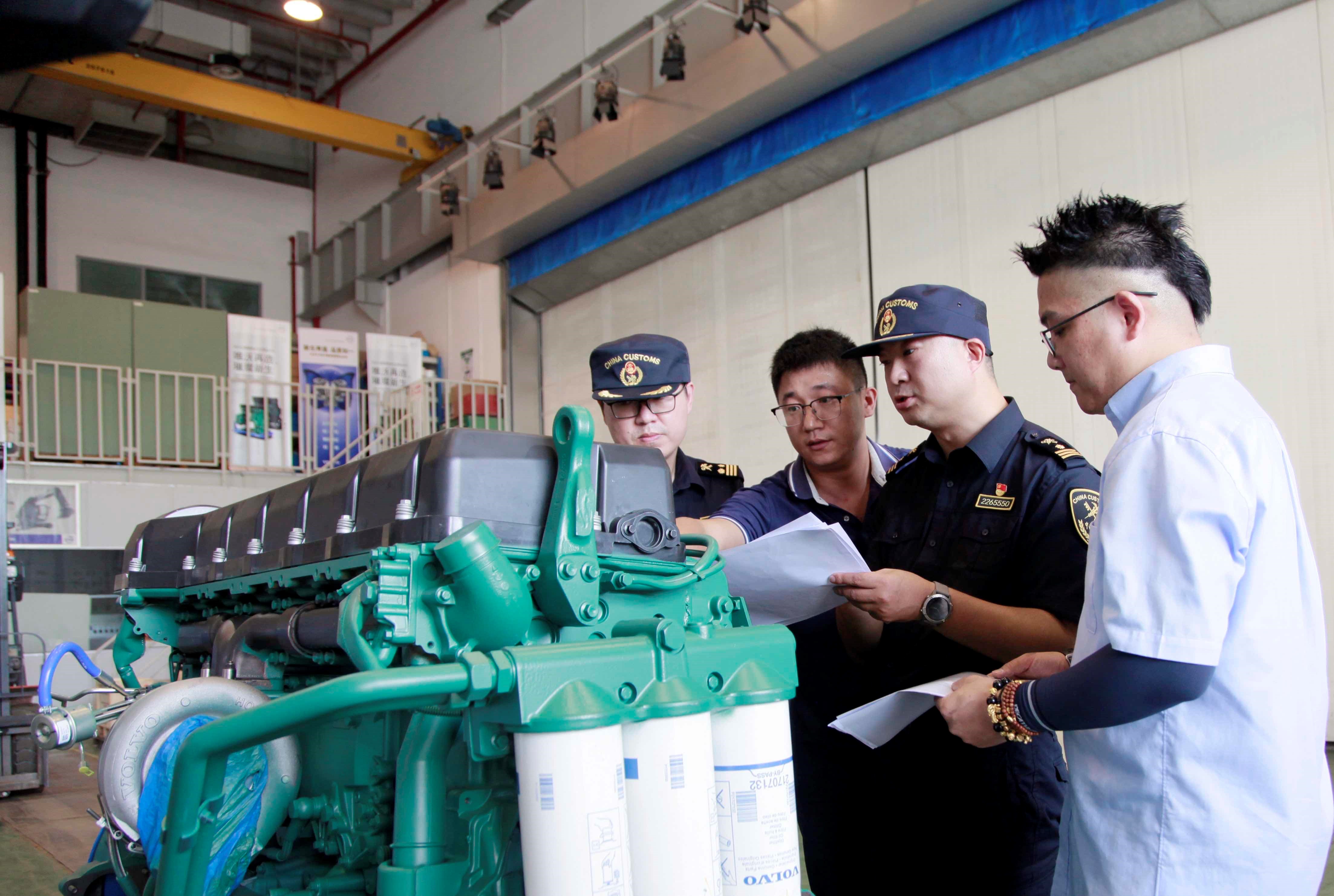 The country's first key-industry remanufactured product imported under a pilot program has successfully cleared customs at the Pudong Customs.
Recently, a remanufactured engine for articulated off-highway dump trucks imported by Volvo Construction Equipment (China) Co Ltd cleared customs at the Pudong Customs.
"This engine was remanufactured by Volvo Construction Equipment's Swedish factory, and its quality, as well as safety and environmental performance, are no less than those of new products," said Chen Chaoping, vice president of Volvo Construction Equipment Service and Spare Parts. "With the strong support of Shanghai Customs, we became the first company involved in the import pilot of remanufactured products, and the smooth clearance has made us confident in carrying out the import business of overseas remanufactured products in the future."
A series of measures have been introduced to optimize the business environment and promote the stable growth, quality, and structure of foreign trade by the General Administration of Customs and the Shanghai Customs.
Zheng Jianping, director of the Comprehensive Business Department of Shanghai Customs, said the import of remanufactured products is an important measure to promote the development of a circular economy and the implementation of the carbon dioxide emission and carbon neutrality strategy.
Shanghai Customs will continuously create a clearance environment that is more convenient, efficient, open, and conducive to ensure the green, low-carbon, and high-quality development of China's manufacturing industry, she said.