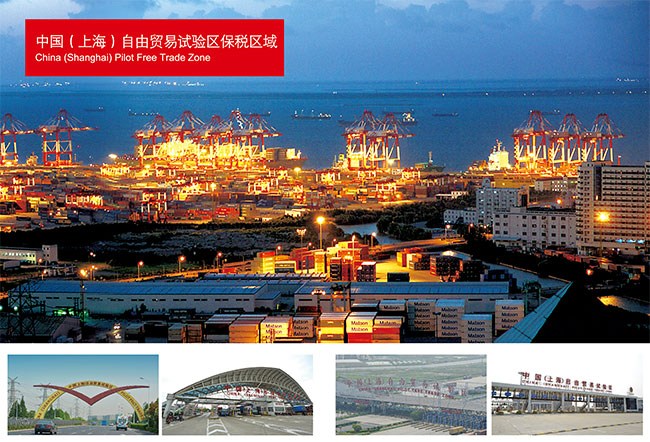 Shanghai Free Trade Zone
The establishment of Shanghai Free Trade Zone (SHFTZ) is major decision made by the Central Committee of the Communist Party of China in response to new challenges posed by the new situation. It is envisioned to explore new paths and accumulate good experience for all-round reform and opening-up.
Officially launched on Sept. 29th 2013, SHFTZ designed a four-pronged institutional innovation strategy targeted at investment management, trade facilitation, financial services and transformation of government functions.
SHFTZ covers an area of 28.78 km2, composed of four customs supervision areas: Waigaoqiao Free Trade Zone, Waigaoqiao Free Trade Logistics Park, Yangshan Free Trade Port Area and Pudong International Airport Free Trade Zone.
SHFTZ was the very first to act in many groundbreaking projects. It is writing a new chapter for China's opening-up and embarking on a new path for the China's open economy.