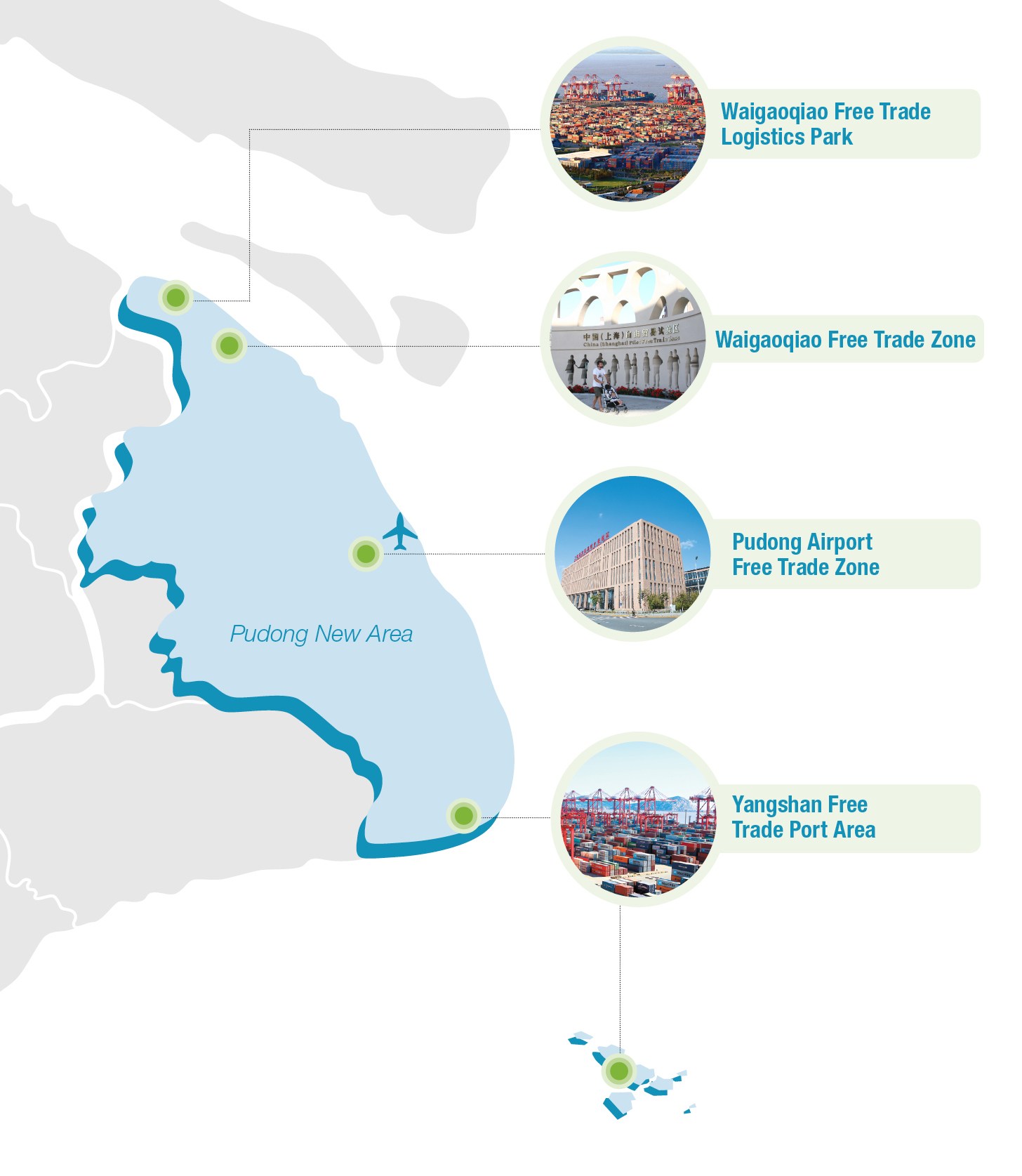 Shanghai Free Trade Zone
The State Council approved the establishment of China (Shanghai) Pilot Free Trade Zone on August 2013 and the FTZ was officially launched on September 29 of the same year by merging four bonded areas under the special administration of Shanghai Customs, namely Waigaoqiao Free Trade Zone, Waigaoqiao Free Trade Logistics Park, Yangshan Free Trade Port Area, and Pudong Airport Free Trade Zone. The 28.78-square-kilometer FTZ is China's experiment field to test policies for government reform, financial reform, business innovation, foreign investment and tax reform. It also allows Shanghai to vigorously develop re-export trade and offshore businesses.

Shanghai FTZ had registered 23,243 companies by the end of 2014, 14,860 of them newly registered and 2,342 foreign-funded. They generated 16 trillion yuan (US$2.6 trillion) in business revenue in 2014, up 11 percent from the year before. Product sales rose 11.5 percent to 13.8 trillion yuan; earnings of shipping and logistics companies grew 15 percent to 118 billion yuan. Foreign trade totaled 762.3 billion yuan, an increase of 8.3 percent.