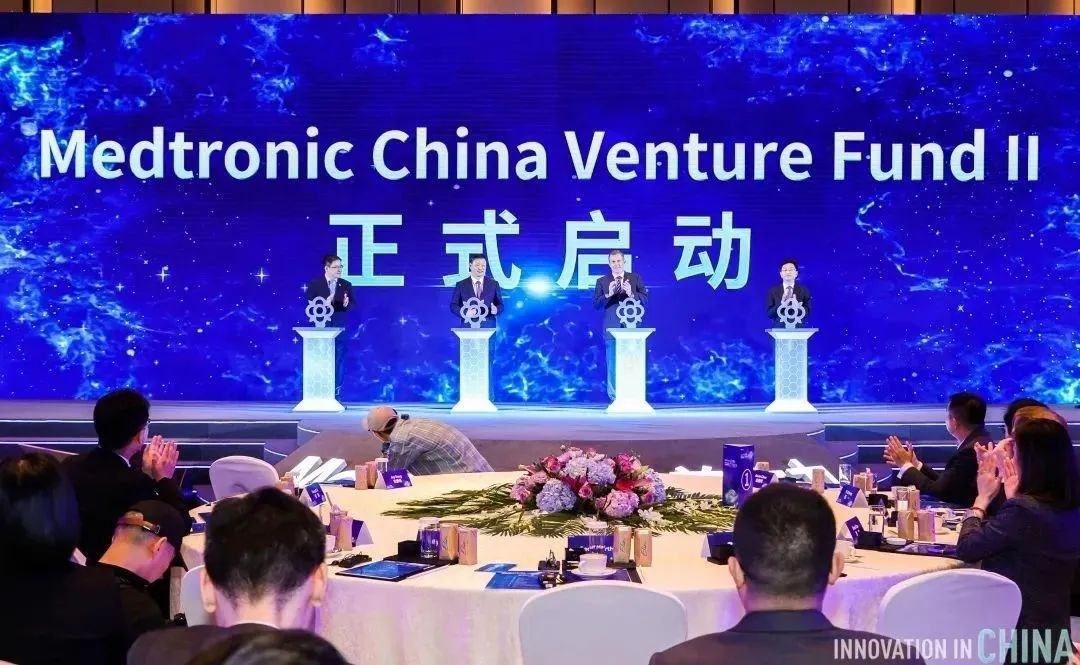 The launch ceremony of Medtronic China Phase II Fund was successfully held recently, marking the official launch of the first equity investment fund in the bonded area led by industrial capital rather than financial capital.
Medtronic is a global leader in medical technology and has been rooted in China for more than 30 years. The two entities located in the bonded area of the Shanghai Free Trade Zone, Medtronic (Shanghai) Management Co Ltd and Covidien International Trading (Shanghai) Co Ltd, have been respectively identified as regional headquarters of multinational companies and operational headquarters.
After the launch of Medtronic China Phase II Fund, it will deeply explore cutting-edge medical technology such as digitization, artificial intelligence, and robots, and invest in major diagnostic and therapeutic products related to various major diseases such as cardiovascular, neurological, and tumors.
The fund will make full use of Medtronic's industry advantages to provide comprehensive post-investment management support for invested companies.
Geoffrey Martha, chairman and CEO of Medtronic, said in his speech that Medtronic is constantly using cutting-edge technology breakthroughs to accelerate innovation in disease prevention, diagnosis, and treatment, but the complexity of challenges facing the global medical system determines that no company can independently achieve this vision. It requires all companies in the industry to cooperate regardless of size, and Medtronic China Phase II Fund will provide a platform for such a collaborative model.
The launch of this fund will help accelerate the gathering of biomedical companies in the bonded area, and plays an important role in building an internationally competitive biomedical industry ecological circle and innovative ecological chain.
The operating income of the bonded area's biomedical industry was 248 billion yuan (US$35.94 billion) in 2022, accounting for nearly one-third of Shanghai's total, with medical equipment and instrument import value of 38.7 billion yuan, accounting for 40.3 percent of the same commodity imports in the country, and medicine import value of 59.4 billion yuan, accounting for 20.8 percent of the same commodity imports in the country.