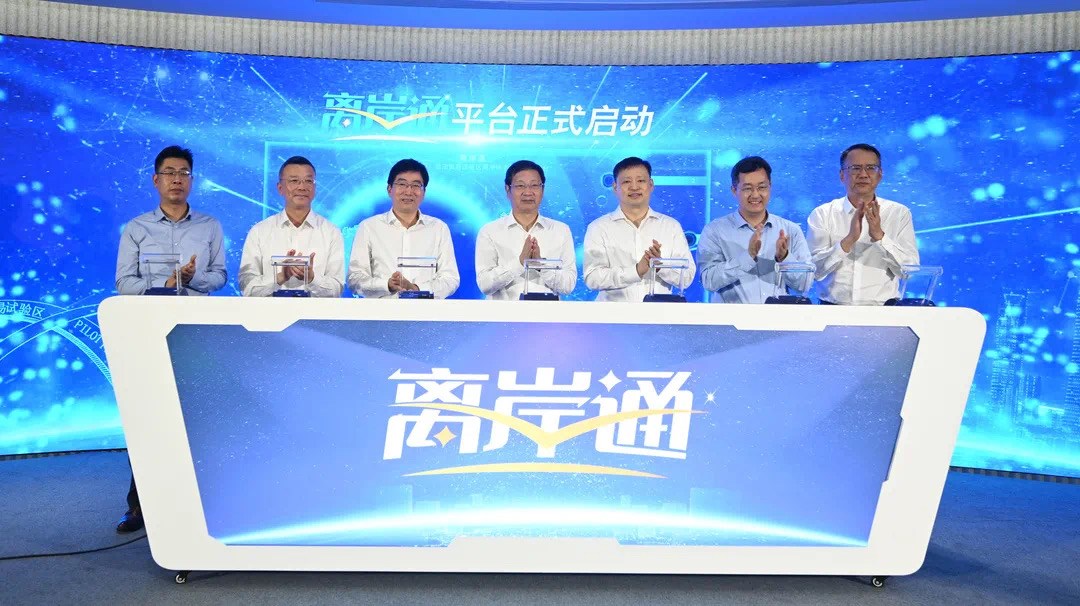 A platform to facilitate offshore trade called "Free Offshore Trade" was established in the Shanghai Waigaoqiao Free Trade Zone recently, one of its latest endeavors to promote offshore trading.
Offshore trade, or documentation processing trade, refers to a trade model in which the goods are transferred directly from the exporting country to the importing country without entering the border of a middle country where contracts, payments, logistics, insurances, financial arrangements, as well as other trading documentations are processed.
The development of offshore trade is beneficial for Shanghai to play a bigger role in global finance and become an international trade hub.
The newly set up platform will help banks in judging and determining the authenticity of offshore trade by gathering overseas data. So far the platform has obtained customs declaration data of 17 countries and covered shipping information of 60 percent of shipping companies and ports in the international shipping business.
In future the platform will further increase data from more customs and ports and expand to air transport and land transport.
Offshore trade in the Shanghai Free Trade Zone now accounts for 90 percent of the city.