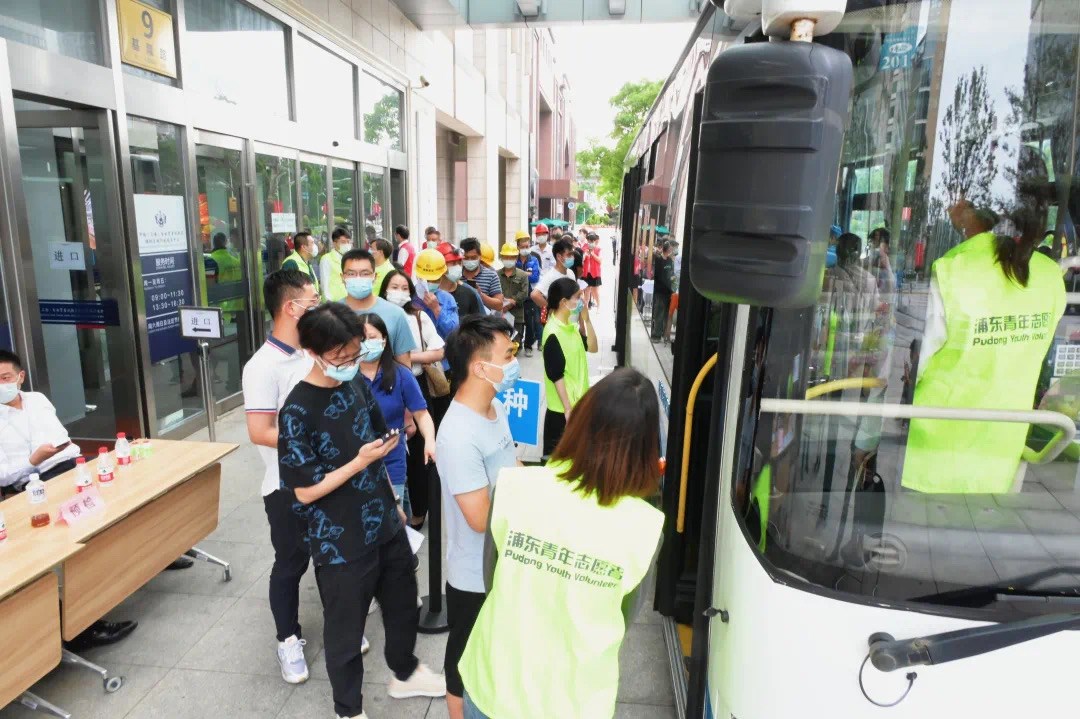 A booking system for novel coronavirus vaccination has increased the vaccination efficiency of employees in the China (Shanghai) Pilot Free Trade Zone Bonded Area, the management bureau of the area said on Monday.
As of last month, with the help of the system, people from more than a thousand companies in the area have been injected with the vaccine in a week.
The system, developed by the bureau and other firms, can also show the total number of employees and people who have and haven't been vaccinated after the companies report the data via mobile phone. The figure can be updated in real time.
A leading group on coronavirus vaccination has been established by the bureau. To make the vaccination convenient, the bureau arranged vaccine vehicles to provide door-to-door service for companies from noon to night between June 26 and 30.
Related vaccination information can be seen on the official website, as well as WeChat, and Weibo accounts of the area, called "Smart Free Trade Zone (智慧自贸区)."
The bureau said it will keep refining vaccination-related work to ensure the health of employees in the area.