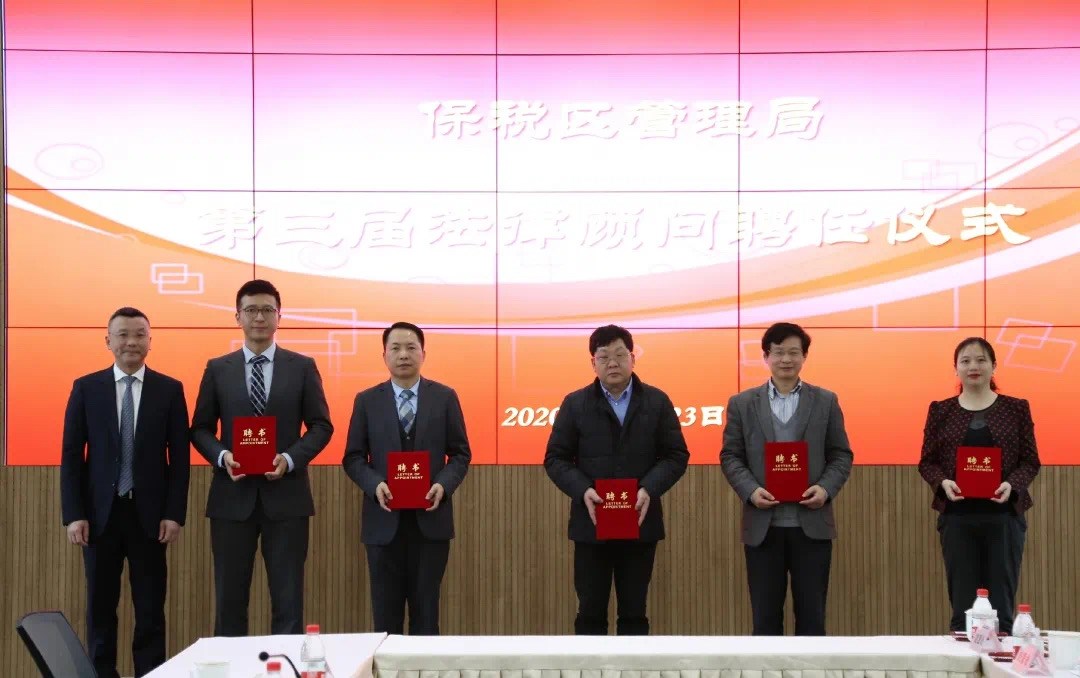 The Shanghai Free Trade Zone Administration held the third appointment ceremony of legal advisors recently to fully implement the spirit of the Central Rule of Law Work Conference, continuously improve the government's ability to administer and the level of governance according to law, and unremittingly enhance the regional legal business environment.
Chen Yanfeng, deputy director of the Administration Committee of China (Shanghai) Pilot Free Trade Zone and deputy director of the Free Trade Zone Administration, attended the event and awarded the newly appointed legal advisors.
Speaking at the event, Chen congratulated the five experts who were reappointed as legal advisors and introduced the overall development of the region and its recent achievements.
He said that in the past three years, all legal advisors had performed their duties and given full play to their professional expertise. They had done a lot of work around the legislation of the FTZ and in the drafting, demonstration and legality review of regulatory documents and internal documents of the FTZ Administration, administrative reconsideration, as well as administrative litigation cases and made positive contributions to the development of the district, Chen added.