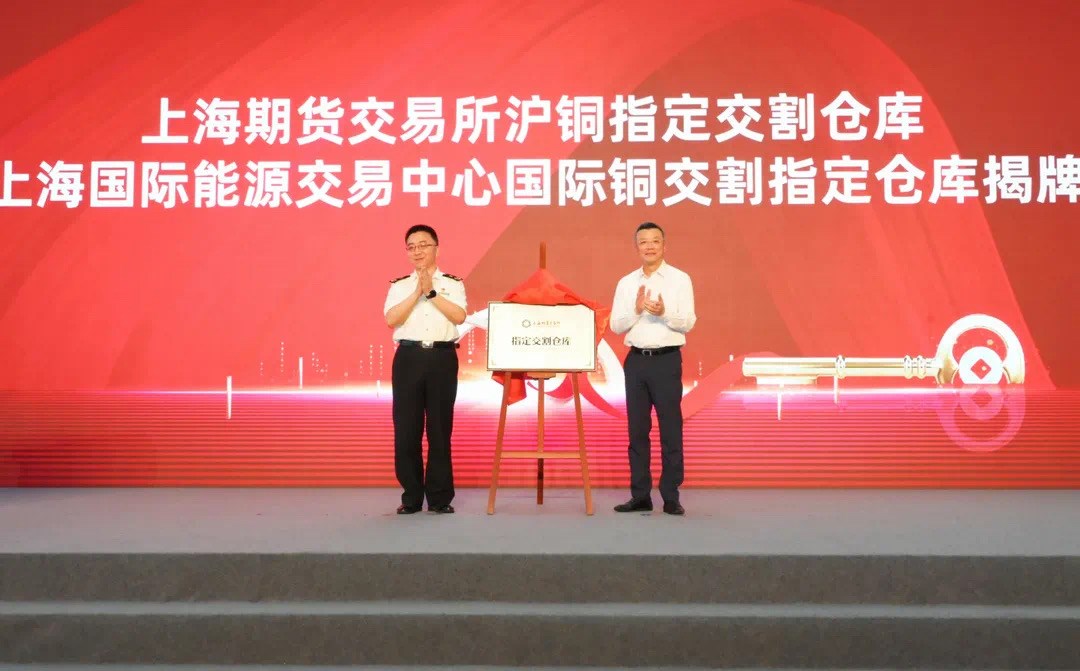 The designated delivery warehouse for Shanghai copper of the Shanghai Futures Exchange and the designated delivery warehouse for international copper of the Shanghai International Energy Exchange opened on July 8 at C. Steinweg Group in the Shanghai Waigaoqiao Comprehensive Bonded Zone in the Pudong New Area.
In April, the company was approved as the designated delivery warehouse of "domestic copper" of the Shanghai Futures Exchange, the first domestic and international dual circulation strategic platform for bulk commodities in China.
And now, the international and domestic copper can be in circulation in four markets: domestic futures, international futures, domestic spot and international spot in the same warehouse. The goods don't need to be delivered and there is no logistics cost.
The related firms can choose the transaction mode of bonded or duty paid in the bonded area and one of the four markets for trading and delivery for maximum benefit.
The measure will promote Shanghai copper futures price to become the guiding price in the international market, and continue to improve the influence of China's price in the commodity market.
C. Steinweg is one of the member companies of the Global Operation Program. Currently, the copper spot warehouse reserves and futures standard warehouse reserves account for more than 50 percent of the Shanghai market.
According to statistics, last year, the investment enterprises in the bonded area imported 35.7 billion yuan (US$5.5 billion) of unwrought copper, an increase of 47.2 percent year on year.
The management bureau of the bonded area signed a strategic cooperation agreement with the Shanghai Futures Exchange on the same day to promote the internationalization of China's bulk commodity industry.
In the future, this business model will be expanded to more bulk commodities, such as aluminum and lead, and delivery warehouse will be established in foreign countries.