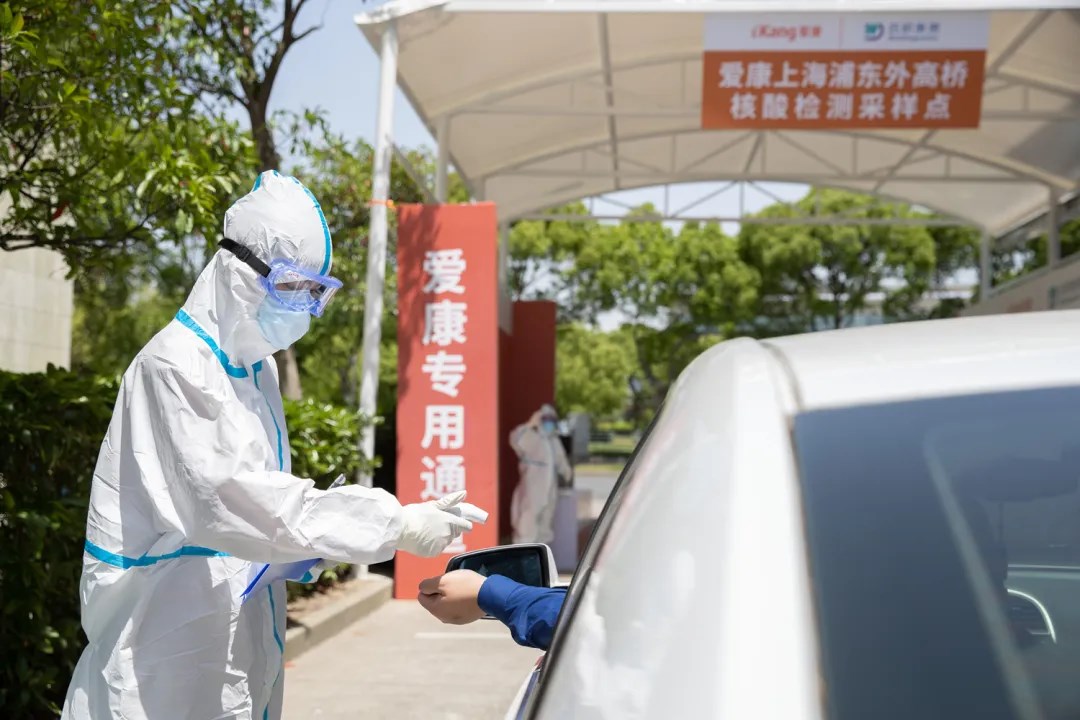 A drive-through COVID-19 nucleic acid test service was recently introduced in the Shanghai Waigaoqiao Free Trade Zone, the first of its kind in the city.
The service, offered by Aikang Group and WuXi Diagnostics, allows people to provide throat swab sampling for nucleic acid test while sitting in their cars after showing the registration forms.
Yu Honggang, deputy manager of Aikang Group Shanghai Regional Medical Treatment Department, said that the central government calls for normalized prevention and control of COVID-19 epidemic, which requires large-scale nucleic acid test. The service makes it easier to detect asymptomatic carrier.
As a window for opening-up, Waigaoqiao Free Trade Zone has an obvious crowd gathering effect.
The test station is located at No. 102 Delin Road. WuXi Diagnostics has passed relevant evaluation by the National Center for Clinical Laboratories and the Shanghai Center for Clinical Laboratory.
The service was earlier offered in Beijing and Hubei Province.